Select Item.
Quantity.
Stealth Lite Rotary Tattoo Machine Set SALE Price: $75.
&
Stealth Rotary Tattoo Machine Set Price: $125.
Clip Cord or RCA Model available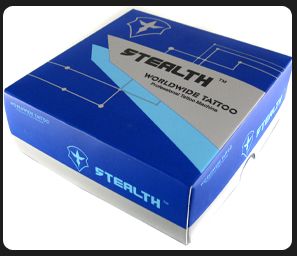 Box Set Includes:
1 - StealthLite or Stealth rotary tattoo machine (3mm Swing Bearing)
1 - 4.5mm Stealth Bearing
1 - 4mm Stealth Bearing
1 - 2pcs stealth allen key set
Whats the difference between the Stealth Lite & Stealth?
The
Stealth Lite
is made out of a lightweight strong plastic composite. (Weight: 3-oz)
The
Stealth
is CNC from a single block of aircraft aluminum. (Weight: 3.5-oz)
Both machines used the same motor and bearing which are the most important moving part on the machine.
The Stealth Lite is slightly lighter then the Original Stealth rotary tattoo machine. Because the Stealt Lite is made of plastic, it absorbs the vibration better then the Original Stealth and is more silent.
Both machines have a constant powerful swing, and spins up to 7,000RPM. The Machine is practically weightless (3 Oz.), while offering you a soundless environment to work in.

This Set includes all the bearings listed below. This way you have every size needed.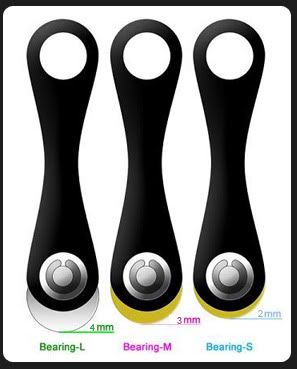 Stealth® (Trademark Rights "TCM SUPPLY CORP / DBA WorldWide Tattoo Supply")